Renting the Waldo Emerson Inn
Just as the Waldo Emerson Inn was once a safe refuge during the Underground Railroad, it now offers whole-house rentals as a safe refuge in the post-pandemic summer travel season.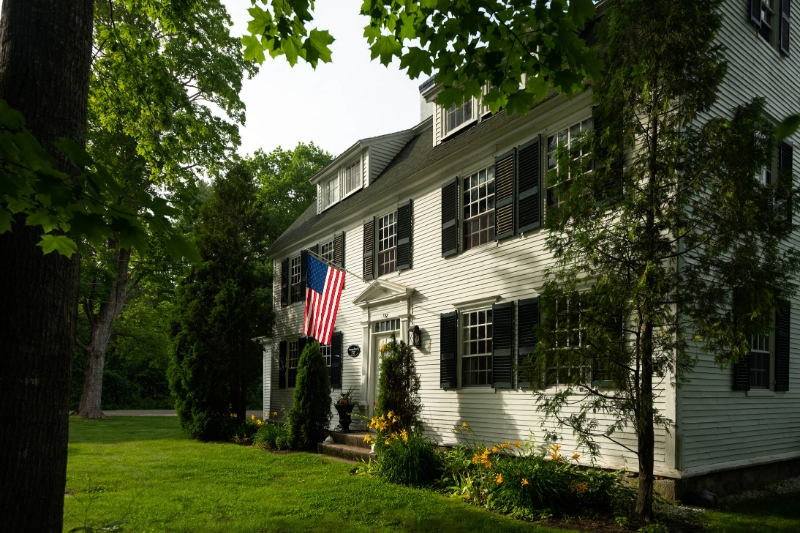 As the country is starting to re-open and we enter the busy summer travel season, an alternative to staying at a hotel or commercial lodging property, particularly if you are looking to get away for an extended stay, is to rent an entire house or even a small bed and breakfast. Renting the Waldo Emerson Inn will not only provide you with a safe environment but a truly unique experience of historical charm with elegant whimsy and modern luxury. Think George Washington meets Alice in Wonderland. The inn is now available for full house rental for a minimum of 7 days. Full Season Rentals considered.
Unique Experience
Picture yourself relaxing in the front parlor where Ralph Waldo Emerson allegedly wrote for 10 summers. Explore the hiding places used when the house was a safe house during the Underground Railroad.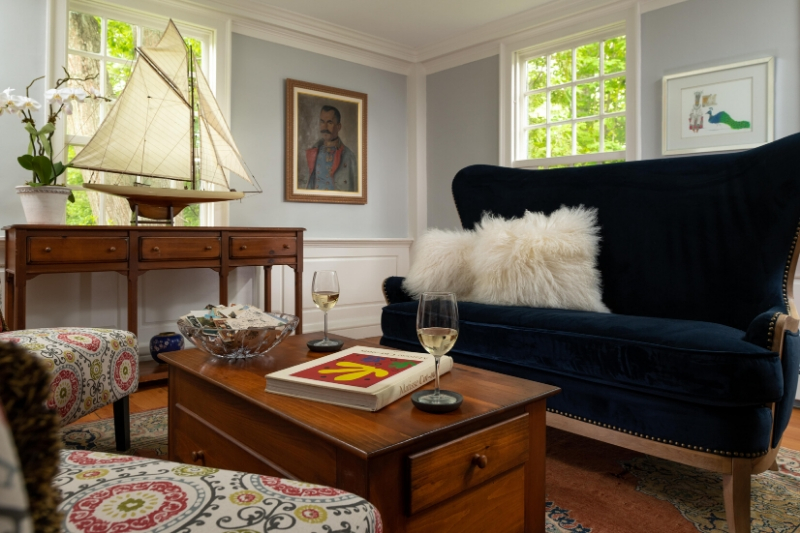 Spread Out
With six en-suite bedrooms, 2 living areas, a formal dining room, eat-in kitchen, and almost an acre of grounds, renting the whole inn is perfect for a large or extended family or group of friends wishing to spread out, yet stay together. Enjoy your time together or spread out when you need some solitude or just want to social distance from your group.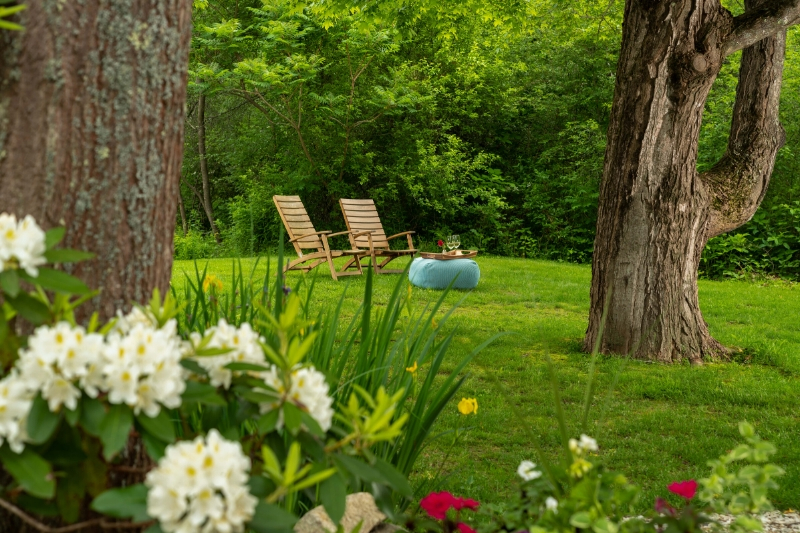 Desirable Location
Only 2 miles to Dock Square and 3 miles to Gooches Beach, the inn is close to the hustle and bustle of everything Kennebunkport has to offer yet offers a quiet reprise just 5 minutes away.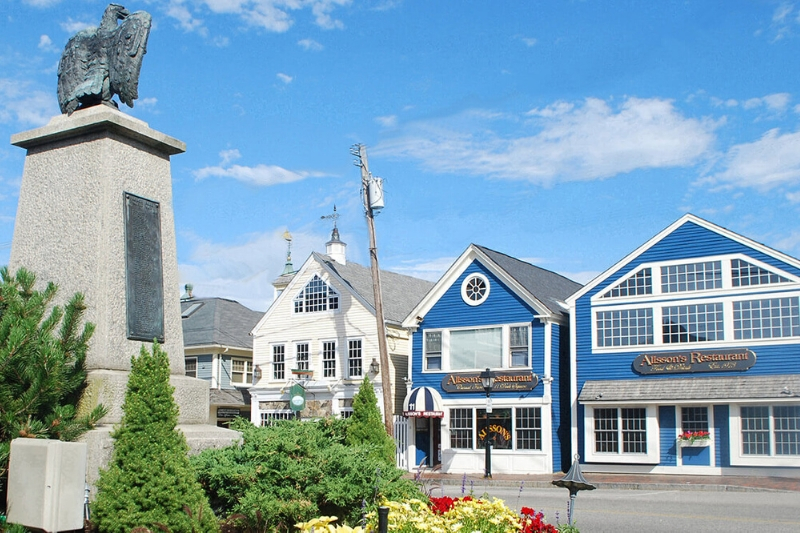 Eat-In
With social distancing guidelines affecting the restaurant experience, renting the whole inn avoids the stress of eating out – making reservations, dressing to go out and getting everyone packed in the car to be on time – enjoy the full kitchen or grill outdoors on the patio and eat on your own terms.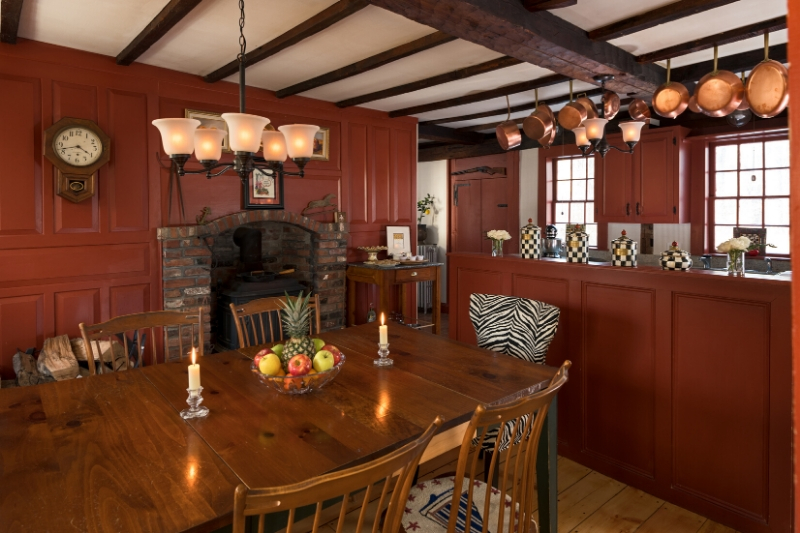 Live Like a Local
Staying for an extended time in one community will make you feel like a local. Get a glimpse of the local culture and lifestyle today and in years gone by, by vacationing in a local historical home.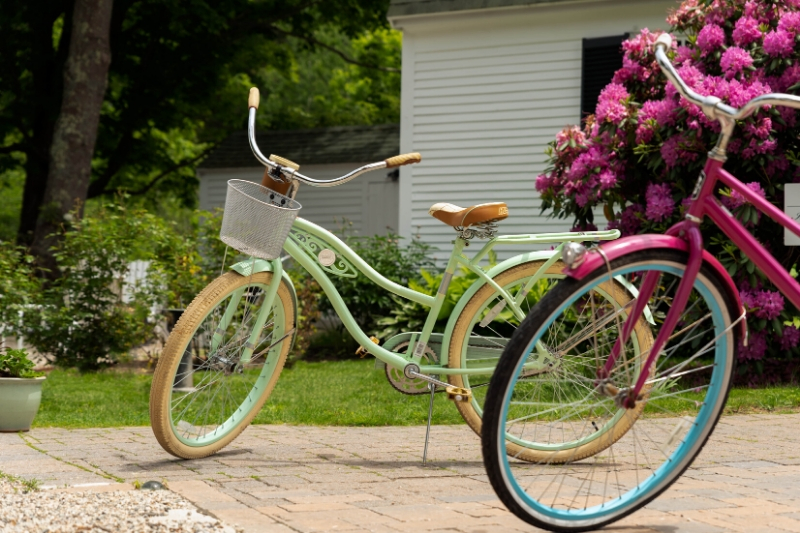 Feel at Home and Pet Friendly
Renting the whole house with its home-like comforts and amenities like an eat-in kitchen, makes you feel right at home. The home-like environment makes it easy to travel with your pet and eases their comfort level in a new environment.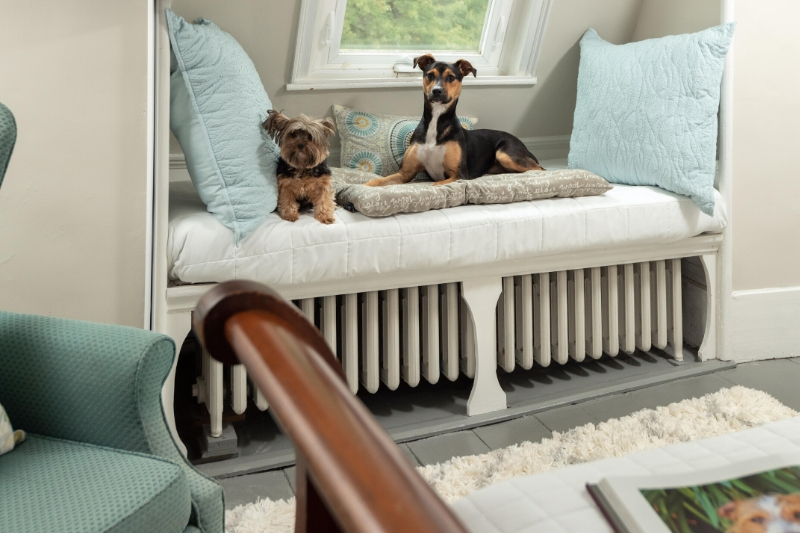 For details, rates and availability call (970-314-4116) or send an email to innkeeper@waldoemerson.com