When in Maine, do as the Mainers do… eat lobster! While the list of places to grab a lobster in Maine is as long as the ocean is deep (whether it be baked, steamed or in a roll), we thought we would spare you the research and lay out our top 5 choices in the Kennebunkport area – all conveniently located just minutes from Waldo Emerson Inn!
From lobster rolls to lobster dinners, here's where you can enjoy lobster in the Kennebunkport area!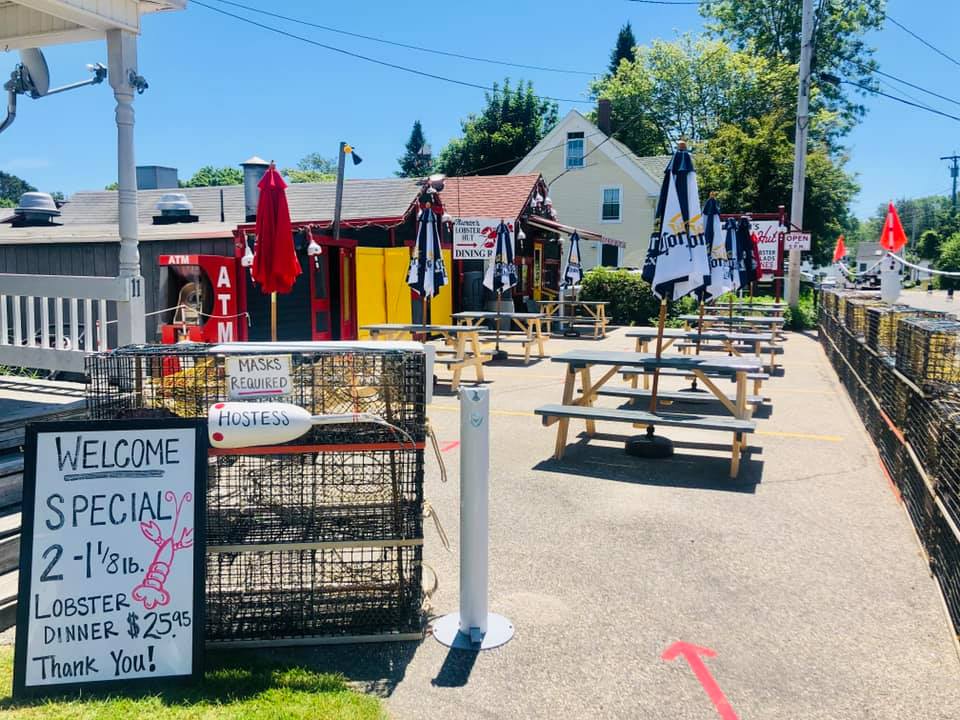 9 Mills Road Kennebunkport, ME 04046
Celebrating their 69th year, Nunan's Lobster Hut has been catching, cooking and cracking lobster in the charming fishing village of Cape Porpoise since 1953! A family owned business, the coastal classic serves fresh, locally caught lobster, cooked to order, no frills, just simple and delicious all within their quaint, brightly painted seafood shack. At Nunan's you can choose how you like it; Steamed to perfection, in a stew, salad, or in a roll.
Open for the season 7 nights a week starting at 5pm until October 15th!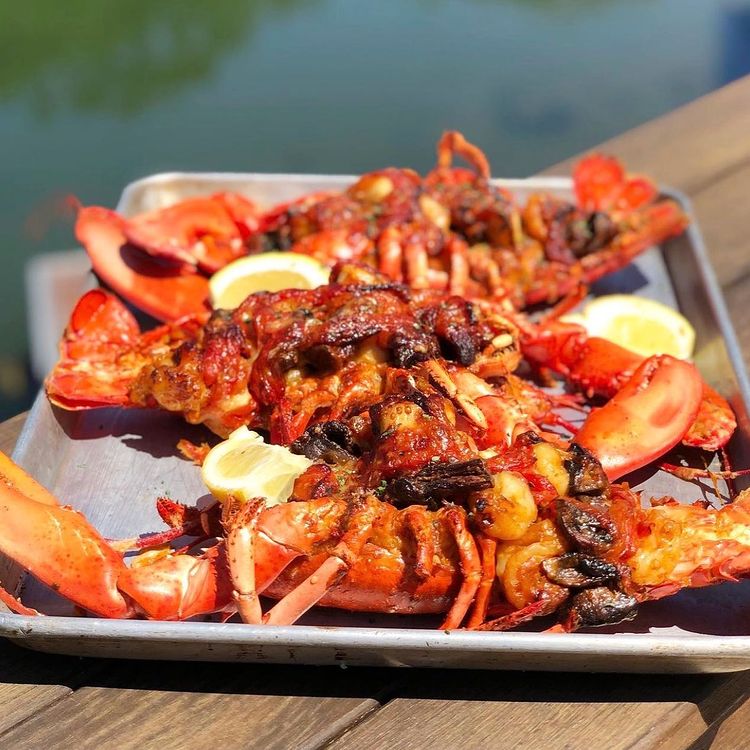 Mabel's Lobster Claw
124 Ocean Ave, Kennebunkport, ME 04046
Another casual spot, Mabel's Lobster Claw has also been serving the Kennebunkport area since 1953 (what a year!) Nesteled in the Kennebunkport cove-side, Mabel's offers a quintessential Kennebunk experience, year round in their cozy space or on their front porch during summer months. Menu includes favorites such as their Lobster Savannah with scallops and shrimp, Steamed Lobster, Lobster Mac & Cheese, Baked Stuffed Lobster, and of course, a classic Lobster Roll. On the move this vacation? Mabel's Shack is located just next door and offers their fresh seafood dishes for takeout, in addition to a selection of ice cream.
Open 7 days a week for lunch + dinner in the warmer months!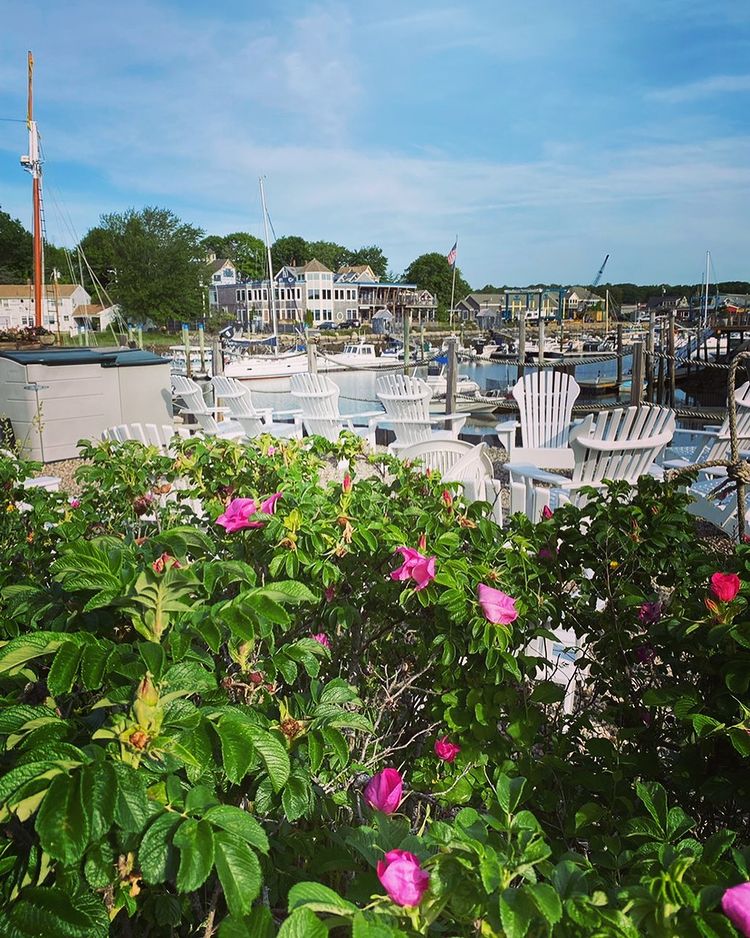 Arundel Wharf
43 Ocean Ave. Kennebunk, ME 04046
Located on an historical landmark that once was a ships chandlery and general store where ships were repaired and fitted for voyages around the world, Arundel Wharf has been serving lobster and other coastal fare in the community since 1974! Featuring waterfront dining, Arundel Wharf is accented with chart covered tables, a wooden half model collection and brass mahogany which plays into their maritime-theme. Open for lunch and dinner, their menu includes such offerings as an overstuffed Maine lobster roll, a lobster club sandwich, lazy man's lobster, boiled or bake stuffed lobster and more!
Open 11:30 daily, early May through mid-October.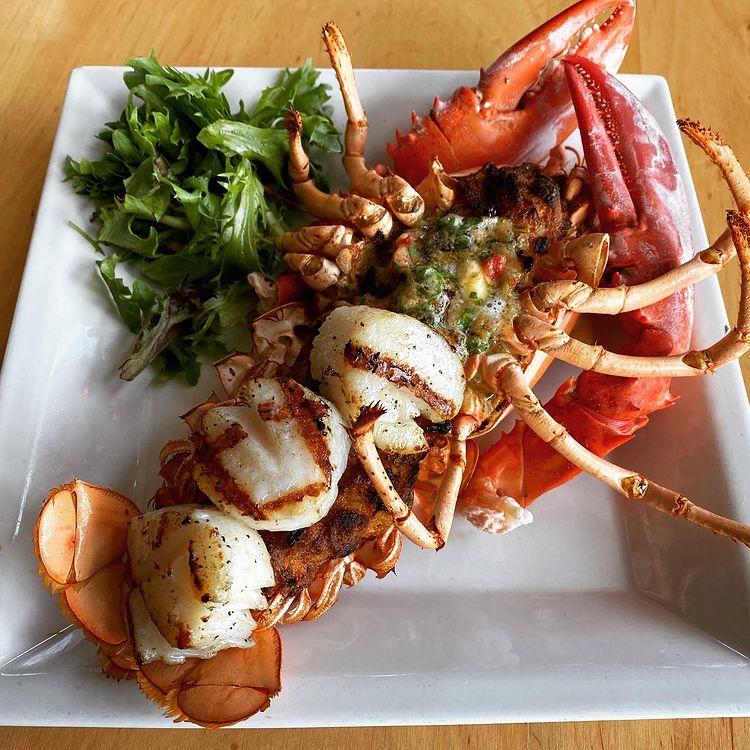 Alisson's
11 Dock Square, Kennebunkport, ME 04046
This down-to-earth local tavern has been serving New England-style seafood (including lobster) for over 40 years. Known for their casual excellence, Alisson's is a locally and family owned restaurant located in the heart of all the Kennebunkport action, Dock Square! A favorite among locals and tourists alike, Alison's lobster menu consists of Maine Lobster Bisque, Steamed Lobster, Lobster Roll with mayo or butter, a South of the Border Lobster Roll, BLT Lobster Roll and more!
During peak months they are open seven days a week for lunch and dinner!

The Clam Shack
2 Western Ave, Kennebunk, ME 04043
Don't let the name fool you, The Clam Shack is well-versed in offering locally-caught lobster (since 1968 to be exact)! A small shack with a walk-up counter, The Clam Shack's award-winning lobster roll is "no frills, but worth the fuss". A rock star in the Maine seafood scene, The Clam Shack's lobster roll features all the fixings, including 5 oz. of fresh hand-picked lobster meat that is just cooked and shucked that afternoon and boiled in fresh ocean water, and a generous spread of mayo or butter (or both!), all on a slighty sweet bun that balances the salt of the lobster.
Open 7 days a week during the busy season starting at 11am.