Grab your swimwear and the sunscreen because we're diving in and laying out the top four Kennebunkport beaches that are bound to be a highlight of your trip. We 're confident you'll be adding all four to your Maine beach-going itinerary.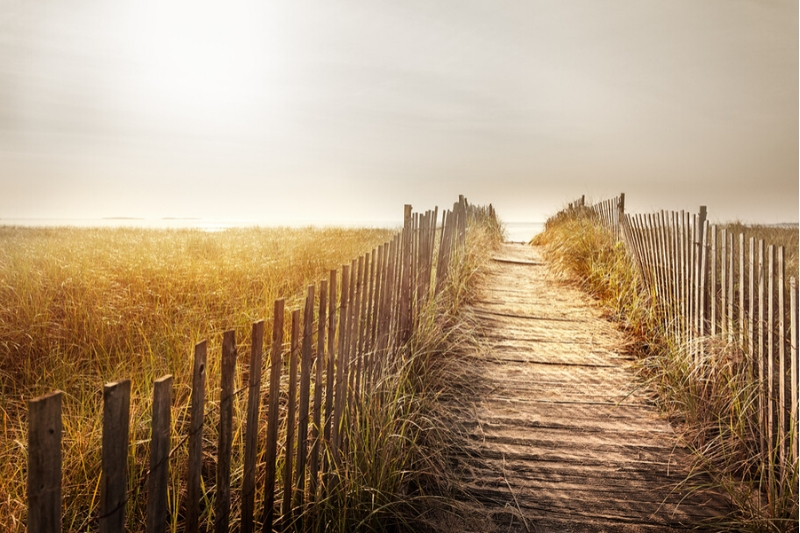 Kennebunk Beach:
Split into three distinct areas, all with their own names and attributes, Kennebunk Beach is a mile-long seaside getaway ideal for full-day fun-in-the-sun.
With a name to match, Mother's Beach is the most family-friendly of the three. Small & narrow, Mother's Beach makes it easy for lifeguards and mothers to keep an eye as kids tackle this seaside playground.
Further north stands Middle Beach, a small and narrow beach composed of mostly smooth pebbles and rocks. If looking for stunning views and fewer crowds, grab your beach chair because Middle Beach is perfect for you.
Just past Middle Beach stands Gooch's Beach, the most popular of the three. Gooch's beach offers white sand, good surf, and a jetty from which to fish for bass in the beautiful Kennebunk River.

Goose Rocks Beach:

This three-mile stretch of fine, white, sandy beach has a long, shallow water area that's a go-to for local sunbathers. One of the best parts about Goose Rocks? The answer lies in the westerly end of the beach where the tidal pools lay. Here, young and old gather.

Rarely crowded, this public beach includes wonderful views of the Goose Rocks and Timber Island, especially as the tide recedes. This is the perfect time for a swim. The waters here are sheltered and warm.

Colony Beach:

A sunset lovers delight, this stretch of sand and pebble that is Colony Beach is perfectly situated for watching those summer sunsets. Located at the mouth of the Kennebunk River on the Kennebunkport side, Colony Beach is a great place to relax and swim.

Often overlooked due to limited parking, Colony Beach has the feeling of a local's secret. Once there, feel free to play in the water. Penned in by breakwater, it tends to be warmer here than beaches with more wild, open waters.

Parsons Beach:

Scenic, quiet and hidden: All words that describe the slice of heaven that is Parsons Beach. Sitting away from town, clean, peaceful Parsons Beach is known as a playground for expert birdwatchers, saltwater fishers, getaway couples, and extreme loungers.
With Parsons being a wide, roomy spot, beachgoers squeeze in undisturbed. Due to the generosity of the private landowners, Parsons Beach is public year-round. Winter travelers are welcome.