The slight crisp chill in the air, along with the sudden change of colors from summer green to golden yellow, bright red, and flaming orange, brings the cozy realization that fall in Maine has finally arrived.
While thousands of beach-goers annually flee to coastal Maine during the summer months and make their departure after the Labor Day bustle, many more return in late September and early October to bask in the charm of New England fall. From leaf peeping to apple picking, there is plenty to see and do during a fall vacation in Kennebunkport, Maine.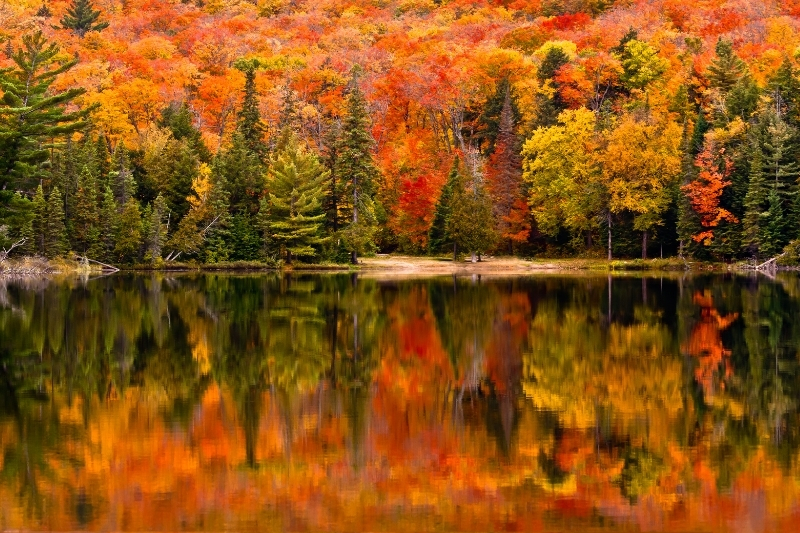 Leaf Peeping
It may seem obvious, but leaf-peeping is a cannot miss activity worthy of being the number-one reason to visit Maine during fall. While peak foliage occurs mid-into-late October along the southern coast of Maine, you're most likely to see hints of color starting in late September.
Traveling by car? Hit the road for the day for a scenic fall tour. Head to Wolfe's Neck Woods State Park in Freeport for an exceptionally bright yellow foliage display. The short route north allows for countless possibilities for detours down the "fingers" of the coastline. Since you'll pass by, we suggest a stop at Portland Head Light! While the beauty of this historic lighthouse is evident year-round, a visit during fall is only enhanced by the foliage that runs throughout Fort Williams Park & up to the lighthouse.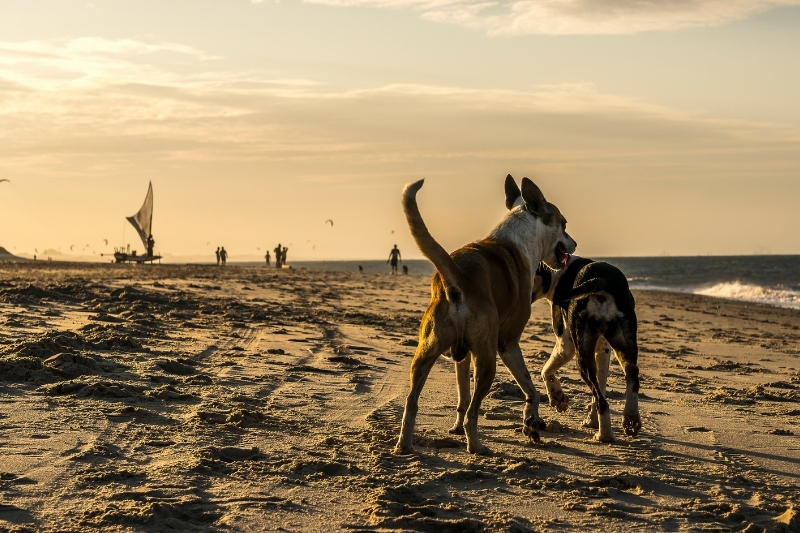 Walk the Beaches
Maine beaches are in season year-round! During the months of fall, you can still watch the waves softly crash while on a relaxing walk on the beaches of Gooch's, Mother's Beach, and Colony Beach in Kennebunkport. PRO TIP: It will be much easier to find a parking space along Beach Avenue. While the evenings bring cool temperatures in the 50s, the days are still suffused with summer sun and temperatures ranging in the 70s. Think snuggled up at night, and light layers in the day.
Since Waldo Emerson Inn is Kennebunkport's only all-dog friendly inn, bring your pup. After Labor Day through June 15th dogs are permitted on Gooch's, Middle, Mother's Beach, and parts of Parsons Beach all hours of the day under voice control or on a leash.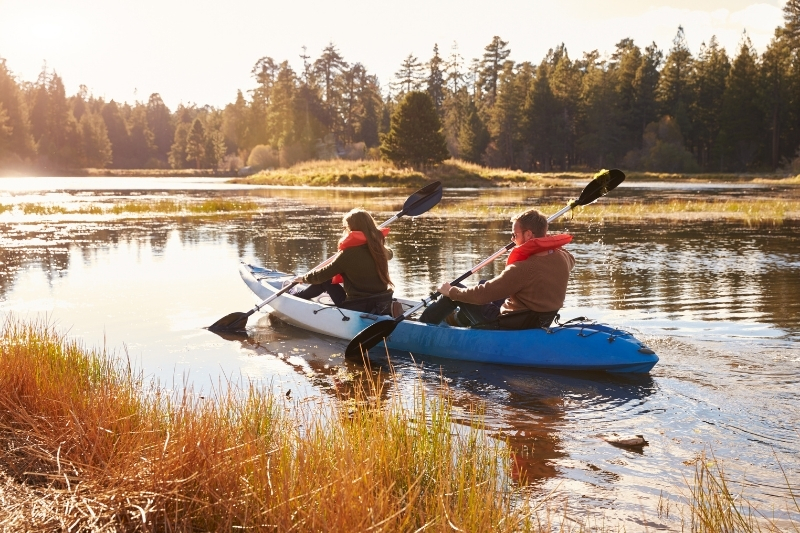 Kayak or Canoe the Kennebunk River
With boat traffic reduced in the fall, it becomes the best time to get out on the Kennebunk River, when the foliage along the riverbanks is extraordinary.
The entire tidal river is 5 miles long, with the first mile from the mouth of the river taking you into Dock Square. While the boat traffic does decrease during the fall months, this first mile is the most boat traffic heavy. You will want to stay as far right as possible. Above Dock Square bridge, the river is closed to navigation, and you may paddle in any part of the river. The cooler days brought on by fall make for a better experience going up and down the river than in those scorching summer days (with less sunburns!).
You can rent kayaks & canoes from Kayak Excursions whose rentals include free delivery to the location of your choice, a customized map of the area you'll be paddling, and a free lesson if desired.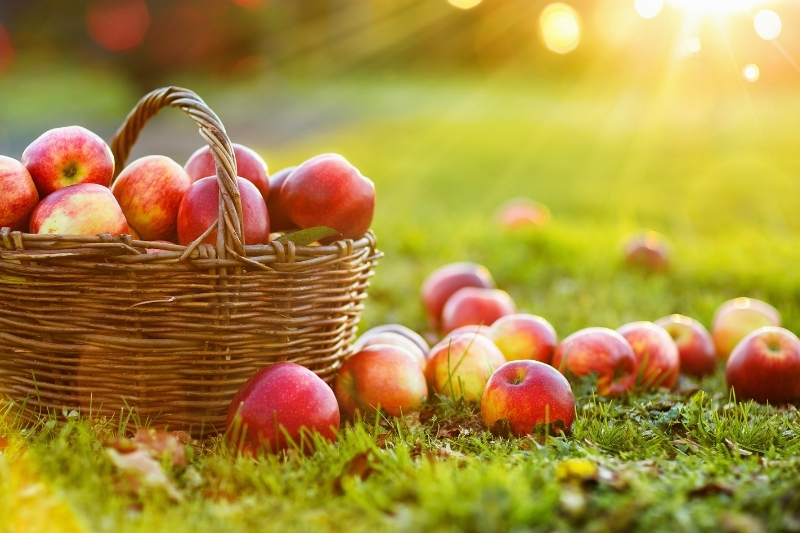 Apple Picking
The apples are perfect for picking in fall and, with a slew of options in the nearby Kennebunk area to participate in this traditional fall activity, you can get started at Spiller Farm in Wells, Maine, open every day. OR, the Giles Family Farm in Alfred offers pick-your-own apples and pumpkins. Just a little inland, you will find McDougal Orchard, which is known for its historic farm setting, as well as pick-your-own apples and pumpkins. No fall in Maine is complete without a day spent apple picking.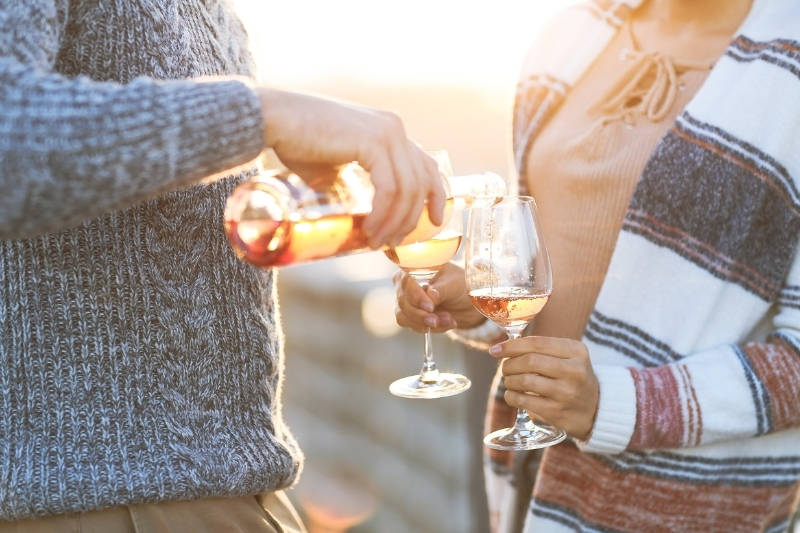 Cocktail Cruise
Get a one-of-a-kind glimpse of the coastal blue landscape against the changing colors of the fall foliage by cruising with the Liberti Rose! Libreti Rose offers private cocktail cruises that will charter you and your party out to Goat Island Light in Cape Porpoise. Bring your own beer and/or wine, then sit back and enjoy the ride with a professional captain at the helm. Private charters stay close to shore and are designed to suit your itinerary best.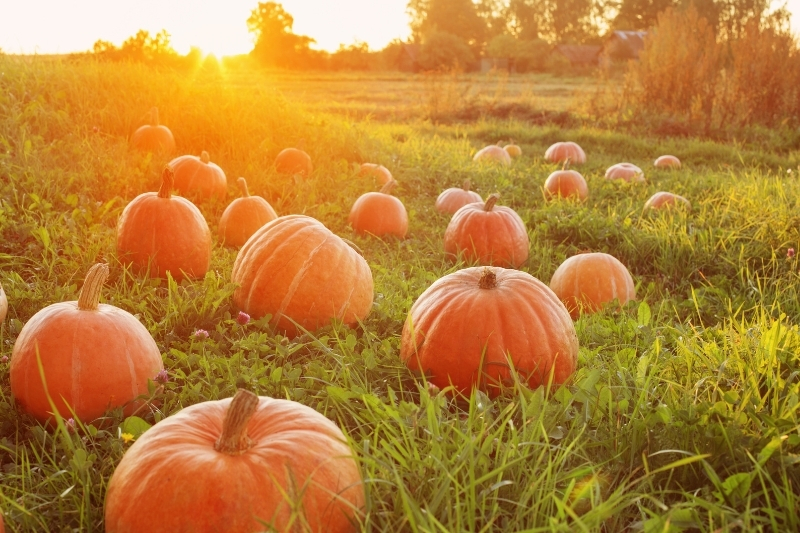 The Pumpkin Trolley Patch
All aboard! The Pumpkin Trolley Patch is an absolute seasonal must. Starting in late September, you can hop on the Pumpkin Trolley Patch every weekend from 11am-3pm to pick the best pumpkins. The trolley ride takes about 30 minutes in all and will bring you on the preserved railroad.At the end of the ride, you can paint your pumpkin at the pumpkin station or explore the Seashore Trolley Museum, which is filled with beautiful restored trolleys and precious transit artifacts.
The fall fun doesn't stop there! Waldo Emerson Inn is now offering our Midweek Special package where you can enjoy 10% off when you book a 2-night midweek stay with code MID10 or 15% off when you book a 3-night midweek stay with code MID15 now until October 31st, 2022!Book online here!
Package cannot be combined with other offers or third party gift certificates. New reservations only.