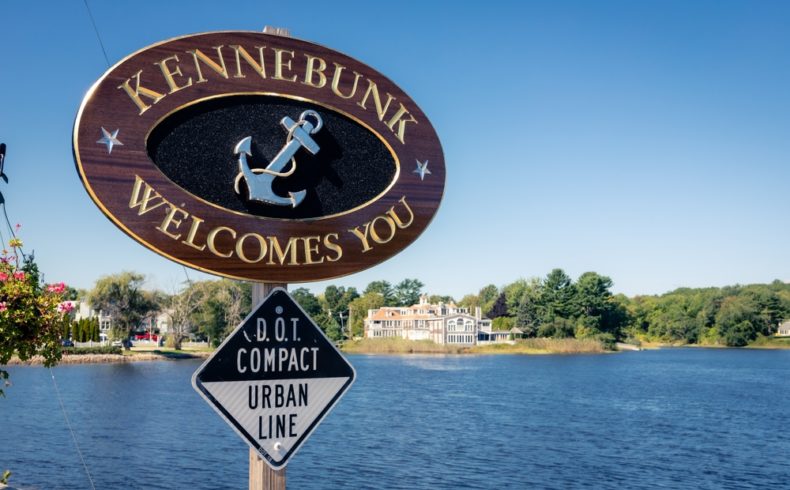 While Kennebunkport's Dock Square is the hub of a lot of activities for locals and visitors alike, with a variety of boutiques, restaurants, galleries, sightseeing and other attractions to tour, a day spent outside the center-of-it-all is to not be overlooked. Separated by 5 miles and two rivers, Kennebunkport and neighboring town Kennebunk are united by common history and a laid-back seaside vibe. With equally a lot to do, see, and try in Kennebunk, this list is designed to get our guests to explore more of Maine's vibrant offerings outside of Dock Square! All within close proximity to Waldo Emerson Inn.
Start your morning by grabbing a cup of coffee and a cinnamon roll, croissant, and/or coffee cake from Boulangerie, a village bakery offering traditional pastries.
Visit The Brick Store Museum to explore over 70,000 artifacts relating to regional history, art and cultures of the Kennebunks and its surrounding communities.
Enter the peaceful and expansive grounds of Franciscan Monastery, a gracious English park with sweeping lawns, simple gardens, the magnificent Our Lady of Lourdes grotto, and other statues and shrines.
Check out the town's 25 historical markers with The Museum of the Streets, a self-guided walking tour.
Book a class/workshop to create beautiful works of art using natural sea glass with River Tree Arts, a non-profit art center for adults and kids.

Take in the sweeping views of Maine's coastline at St. Anne's, Walkers Point (the summer home of the Presidents Bush and family) and the Goat Island Lighthouse viewpoint.
Enjoy a pleasant and scenic bike ride along the beautiful coast of Maine with a guided bike and e-bike tour through Coastal Maine Kayak + Bike.
Sightsee like never before! Leave land and go whale-watching with New England Eco Adventures' guided boat tours.
Unwind with a massage and spa day at River's Edge, a full service day spa and salon with over 20 years of service.
Picnic at the Park at Crow Hill or lace up for ice skating when in season.

Pencil in lunch at the authentic seafood restaurant and bar, Cape Pier Chowder House. Grab a table out on their waterfront deck.
Soak up the sun and play in the surf at Kennebunk Beach, Mother's Beach, and Gooch's Beach, Kennebunk's wide sandy beaches.
Pick out the perfect outfit and/or Maine souvenir at the quaint shops along Morning Walk Lane. Shop fashion accessories at Apres Sea Maine or explore one-of-a-kind coastal curiosities including art, clothing and decor at SEACRAFT Vintage.
Experience a Maine horseback adventure with Eastmark Farm's vacation ride. Learn the essential skills to ride a horse and spend time learning to walk/trot in the trail ring nestled in the Maine woods.
Pay a visit to the famous Wedding Cake House next door, an elaborate wedding-cake-like trimmed house built in 1826 by local shipyard owner and former Waldo Emerson Inn resident, George Bourne.
Dress to the nines and treat yourself to the real deal of white-tablecloth fine-dining at the White Barn Inn Restaurant.
Race to the finish line (or just cheer on) at one of Kennebunk's local road races.
Tee-off at semi-private Webhannet Golf Course and/or find your range at Hillcrest Golf Driving Range and Par 3 Pitch for the day.
Peruse the breathtaking landscape and seascape watercolors on display at Dianna Anderson Fine Art.
Rest and relax with a gentle-yoga class for all experience-levels at Way to Be, a wellness and yoga studio.
Roll a strike at Garden Street Bowling, a luxury bowling and creative gastropub.
See there's lots to do in Kennebunk, and this list only scratches the surface! For more ideas on things to do and see in the area, check out "5 Tours in Kennebunkport to Book for Your Maine Vacation".