While the summer might draw in the big beach-going crowds, winter in Maine, and especially in the Kennebunkport area, is not to be overlooked for those that love a snowy scene! To get a better sense on what winter in Maine offers, we have curated a list of winter activities to enhance your winter wonderland getaway.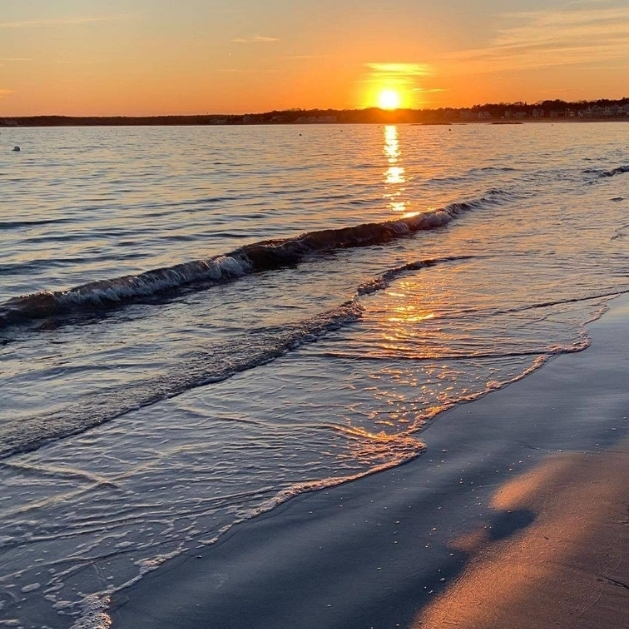 Stroll the Beach
Who said that beaches were only to be enjoyed during the summer? Offering year-round beauty and scenic views, beaches in Maine are not only a summer hot spot. Bundle up and grab your mittens, minutes from Waldo Emerson Inn stroll Kennebunk Beach, Goose Rocks Beach, Colony Beach, and more (You can read our detailed list here!) As a pet friendly inn, many of these beaches are already welcoming to our furry guests. The dog friendly beaches become even more-so in the winter months, with dogs allowed on the beach all day from Labor Day to Memorial Day. Every good dog deserves a treat, cap off your walk with a visit to Scalawags Pet Boutique.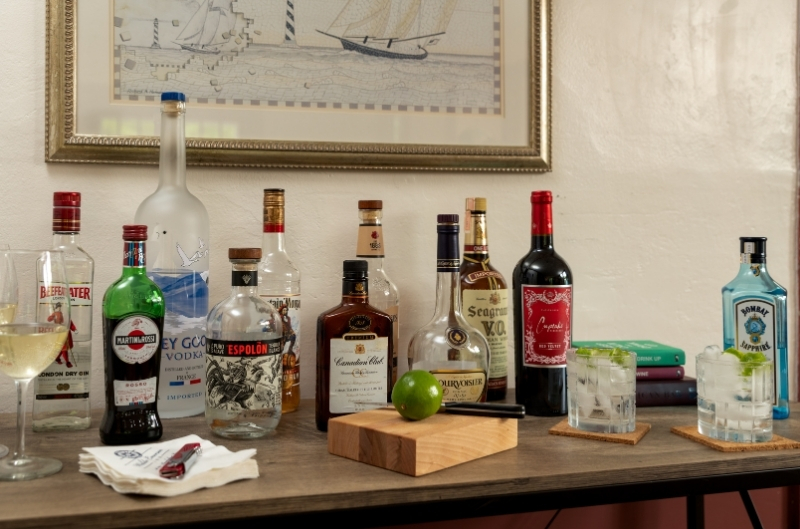 Enjoy The Bars of Waldo
Did someone say bar? Because we offer a few! Built on an honor system, the Waldo Emerson Inn has placed a variety of bars throughout the house for your own enjoyment. Vacation is all about rest, so when you want to cozy up, hit the Honor Bar, where you can grab a glass of wine or mix your cocktail to take to one of our two comfortable parlors or to the privacy of your own room. Looking to get lost in a good book but forgot one at home? Borrow a book from our Book Bar which offers a selection of old and new books! Is all that reading making you feel peckish? Visit our Candy Bar and/or our Beverage and Snack Bar.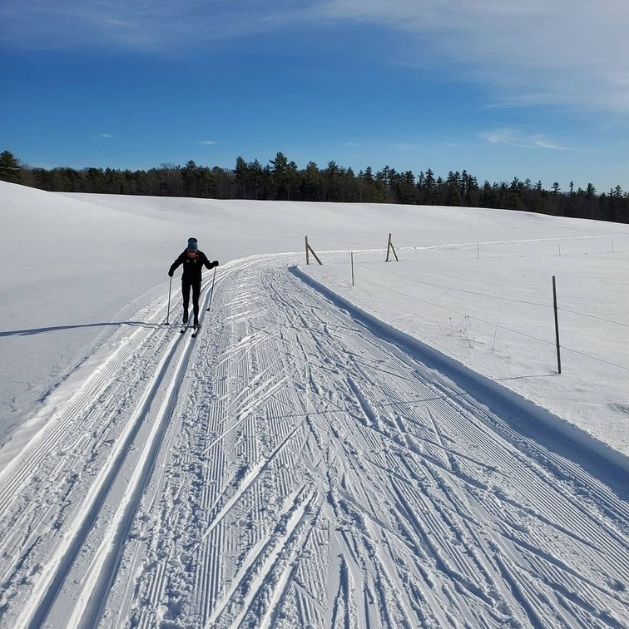 Cross Country Ski at Harris Farm
There is no better way to enjoy winter than by getting out on cross country skis! Located just outside Kennebunkport, Harris Farm is open 9am until dusk every day with 40 kilometers of trails featuring both track set and wide skating lanes. Trails range from a selection of gentle beginners' loops to rolling terrain for those more advanced and adventurous skiers. Selection of trails will also take you through rambles of open fields and sheltered forests that are located within the 600 acres of the dairy and vegetable farm.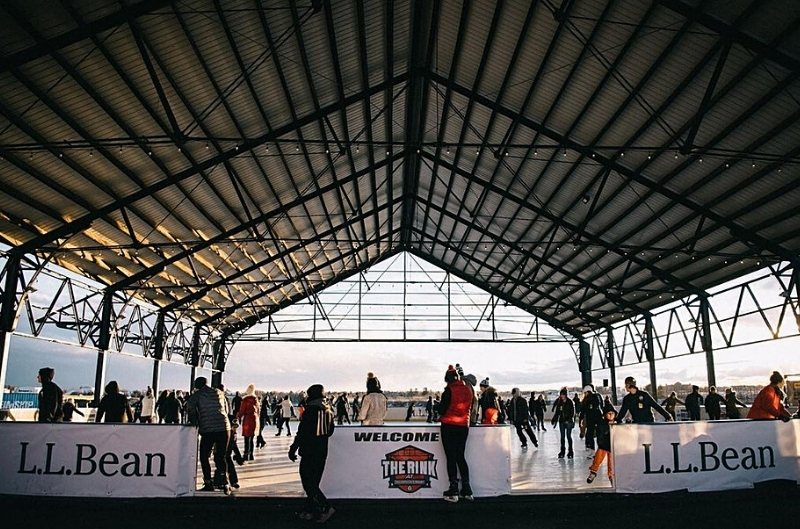 Skate The Rink at Thompson's Point
Just a 45-minute drive away from Kennebunkport, a visit to Portland's The Rink at Thompson Point is a must on the winter itinerary. With skyline views of downtown Portland and one of the best places to watch the sunset as you circle, Thompson's Point's The Rink features a Snack Bar with hot dogs, pretzels, coffee, tea and the most important winter staple, hot cocoa. Also available is a bar with rotating red and white wine selections and a rotating draft of local craft beer including Bissell Brothers and Mast Landing. And of course we don't expect you to bring your ice skates with you while you travel! The Rink has rentals.

Grab a Drink at Batson River
All that beach-going, cross country skiing, and ice skating is bound to make you thirsty! Back in Kennebunkport just steps from Dock Square, Batson River Brewing and Distilling offers locally crafted spirits and beers, as well as, a selection of appetizers and light bites for when hunger strikes. Make your friends and family back at home envious of your trip to Maine with an Instagram worthy snap of Batson River's outdoor seating in the form of heated fish shacks.